Developing local hiking paths (intertwined with local stories and signposts) // Prototyping
One who visits Joaveski, cannot simply escape the multi-layered and enchanting nature. Here, the abandoned landscape with its mysterious river valleys meet the well-kept porches and species-rich backyards of people's homes.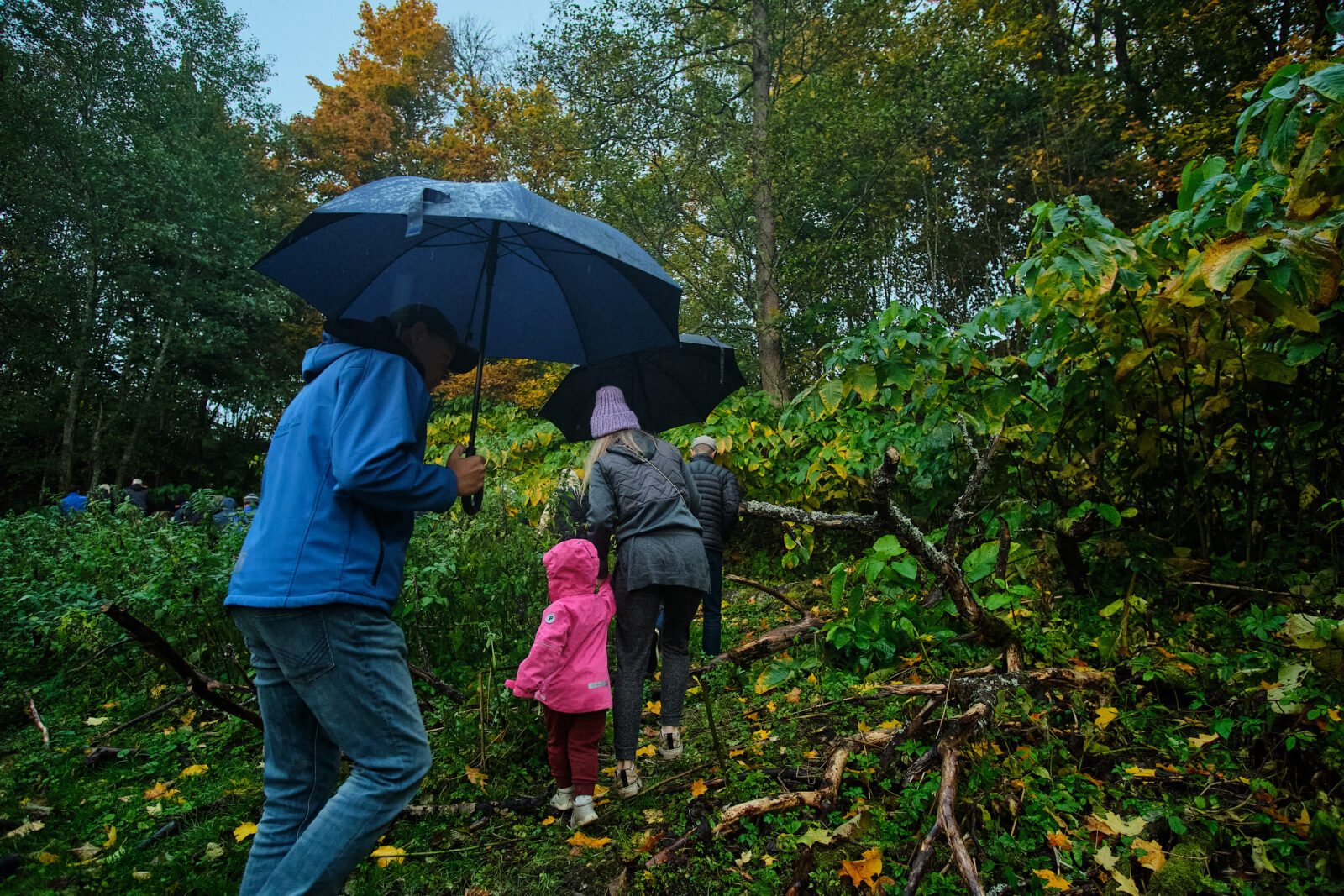 Nature and its riches are something the locals themselves are quite aware of. In addition to the written history of their locale, the residents started collecting funding for signposts to mark important and interesting spots in Joaveski. How do they determine what and where is important and what is not? This is, in addition to others, largely thanks to the research of the "local historian" Sten, who has also provided our team invaluable data about the history of the place.
Stories carry Joaveski hiking paths, which physically in part also already exist – here yet another local hero, previous village elder and forever sportsman René, has for years organised walking trips.
So, thanks to SMOTIES providing us with great examples and a proper framework, and local heroes supporting our journey, we are quite close to improving and further developing the local hiking paths, which will feature local stories and artistic signposts.
Creating future residency opportunities // Training / Masterclass
Summer of 2022 saw Joaveski's residency buildings beginning to take form as refurbishment led by Indrek and supported by MARU and Ukrainian builders took place. During the process, electricity and a simpler sort of insulation (and an outhouse!) were installed in two outbuildings of the abandoned cardboard factory.
These two buildings can now take the role of pop-up studios, (summer) residencies, semi-outdoor kitchens, workshops, exhibition spaces or something else entirely! Future seems bright, as SMOTIES has enabled us to think of an international residency exchange program that will hopefully come to fruition already in 2023! Now all left to do is set the residency conditions and possibilities and Studio Joaveski can start!
Presenting (small bits of) Joaveski to public // Travelling Walks
EAD's team have been active on site since spring 2021, our main team member Indrek has been aware of Joaveski and its potential even longer, a decade or so. It's only natural that as things develop, the urge to show – and why not even brag a bit – what has been done rises.
Hence, in autumn 2022 we met with locals, stakeholders and a group of potential partners to showcase Joaveski and its evolution. Presentations, workshop, light art exhibition, tour of the premises and a five-course alternative "future food" dinner took place. Children drew their ideas of the Future Joaveski on paper as adults shared stories of the past and visions for the time to come. Guests clearly enjoyed the alternative afternoon that took place.
We are aware that in order for the village to preserve its historical dignity, it is important to avoid activities that encourage mass tourism, but rather to develop activities for a very specific culturally friendly target group. This autumn afternoon was a testament to that thought.
Also worth noting is that in addition to "Joaveski Restart" event, bits and pieces about Joaveski have been shown around Tallinn Design Festival 2022, in "Stalker" pop-up museum and also in a few local newspaper's articles. 2023 plans include creating a separate social media channel for Joaveski updates and a one-pager for residency possibilities.
Tags & hashtags
#smoties #smallandremoteplaces #joaveski #lahemaa #nationalpark #rahvuspark #estonia #eestidisaineriteliit #visitestonia #cardboardfactory #documentingspace #abandonedspaces
Partners' links & accounts
Estonian Association of Designers
Tallinn Design Festival
https://tallinndesignfestival.com/
TSOON / "Stalker" Museum
https://www.stalkerthemepark.ee/
Estonian Light Festival / Forest Restaurant
https://metsaresto.ee/en/forest-restaurant/
MARU