Since last year, the SMOTIES Aegean Team has been regularly active in Apano Meria, a small and remote area with a rich cultural heritage dating back to prehistoric times. Despite the area's historical significance, signs of biodiversity loss are becoming more apparent. Creating a collective awareness of the area's unique ecological qualities and developing plans to preserve and restore its biodiversity, along with its cultural heritage, is a possible direction of this project. The Aegean Team is dedicated to working with local communities to identify and co-design the sustainable practices and solutions that would protect and enhance the area's natural resources as well as the wellbeing of its communities.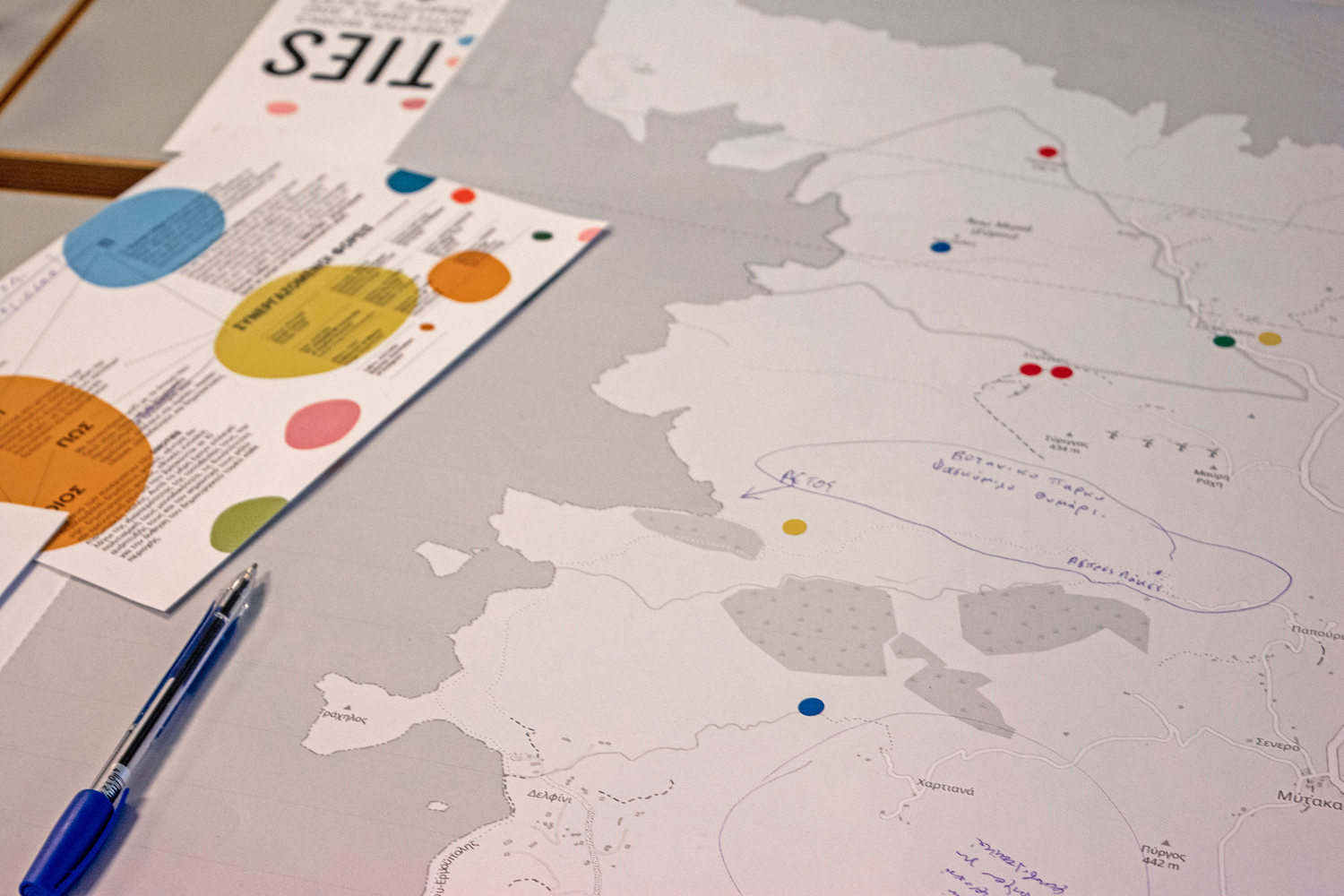 Photographer: Christina Galani
The team organised a co-creative workshop at the University of the Aegean, in Ermoupolis, the capital of the island, with a mission to learn about the unique cultural heritage of the community of Apano Meria. They met with locals to listen to their memories, histories, and myths. These conversations proved invaluable, as the team gained a deeper understanding of the area's significance and the ways in which its people and its environment have shaped its identity. Through these interactions, the team was able to appreciate the importance of preserving the – already fading – local culture and ensuring that future generations can learn from it.
Photographer: Christina Galani
Using the memory mapping process that was developed by our partners at Cite du Design, we managed to map histories, myths, memories, and future visions of the locals. By tapping into the collective memory of the community, we gained valuable insights into the area's unique identity and were able to identify key areas for preservation and celebration. Overall, the memory mapping process was an invaluable tool in our efforts to promote cross-cultural understanding and foster a deeper appreciation for the rich cultural heritage of the region.
Our main goal is to work with the local community to co-create sustainable interventions that fit the unique character of this remote place. By balancing the preservation of the area's natural beauty and cultural heritage with social demands, we hope to develop effective interventions that enhance the environment and support the needs of local residents and visitors. Our vision is one of equity and social cohesion, built on cultural preservation and environmental stewardship.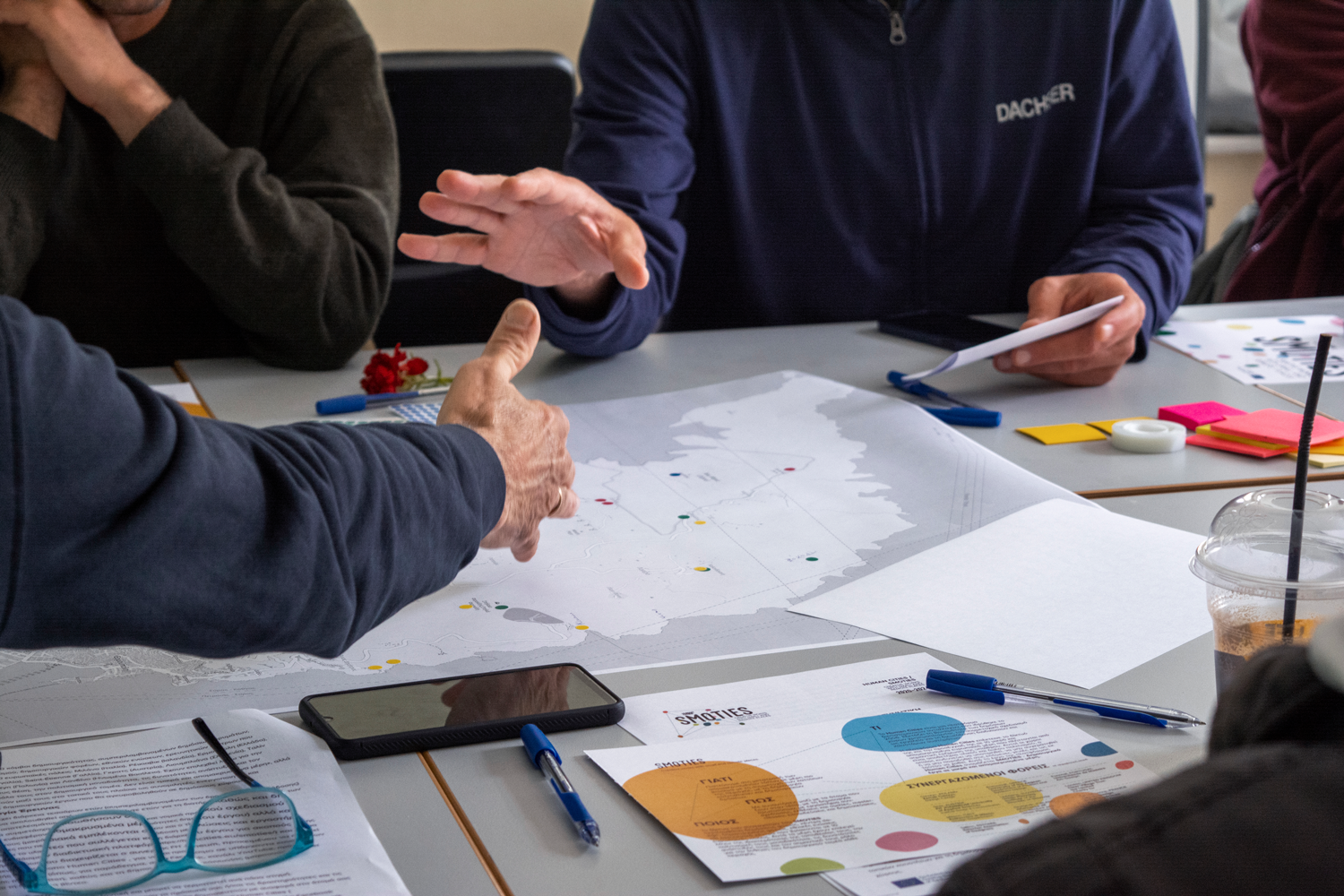 Photographer: Christina Galani
Contact person: Helen Charoupia
#smoties #smallandremoteplaces #co-design #memory_mapping #place_based_design #participatory_design