Since the beginning of the SMOTIES project, Clear Village has been working with the people of Penmachno, North Wales, in the UK. This village is located in the Machno Valley in Snowdonia National Park, and has experienced major shifts in terms of its economies, cultures, and communities over the last century. Once a thriving home to over 30 small businesses, fed by the valley's booming slate mining and wool weaving industries, it now faces new challenges following this mid-century peak in prosperity. These include youth flight, the dwindling availability of affordable housing due to second homeownership, an overreliance on the tourist industry for income, a lack of communal gathering places, and a lack of opportunities for residents to express and celebrate their cultural identity.
To address some of these issues, Clear Village has been working with residents to renovate and re-imagine a space which used to be a grocers, then a photography darkroom, then was derelict for 20 years. We have worked with residents in the form of co-design events, workshops, consultations, open days, and establishing a steering group to shape and envision how this space will be used. The co-created result is Oriel Machno (Machno Gallery in Welsh), a new space with an ongoing programme of events and exhibitions, as well as street-facing display windows for local makers and crafters to promote and sell their goods.
We've enlisted the help of local tradespeople and volunteers to do extensive work on the space, from scrubbing and sanding the floors to installing new electrics and display window casings, to volunteers keeping the space open with regular weekend opening hours. Sales of products have been steady and 90% of sales go straight to the makers. We've also installed the first exhibition in the space, which explores the fact that there were once over 30 businesses in the area, through models, maps, and artefacts.
After these pilot versions of the shop and exhibition programme, we're now in the process of exploring next steps for the Oriel Machno in 2023 through subsequent steering group meetings and further communal explorations. We are looking at how Oriel Machno can create a platform for an exciting SMOTIES workshop and masterclass series combining local heritage craft and newer digital fabrication technologies, ways of linking and mapping local skills and expertise across all SMOTIES partners' rural, remote communities, and through further support and promotion of local craftspeople's work in the oriel, and by linking with Penmachno's newly renovated community hub.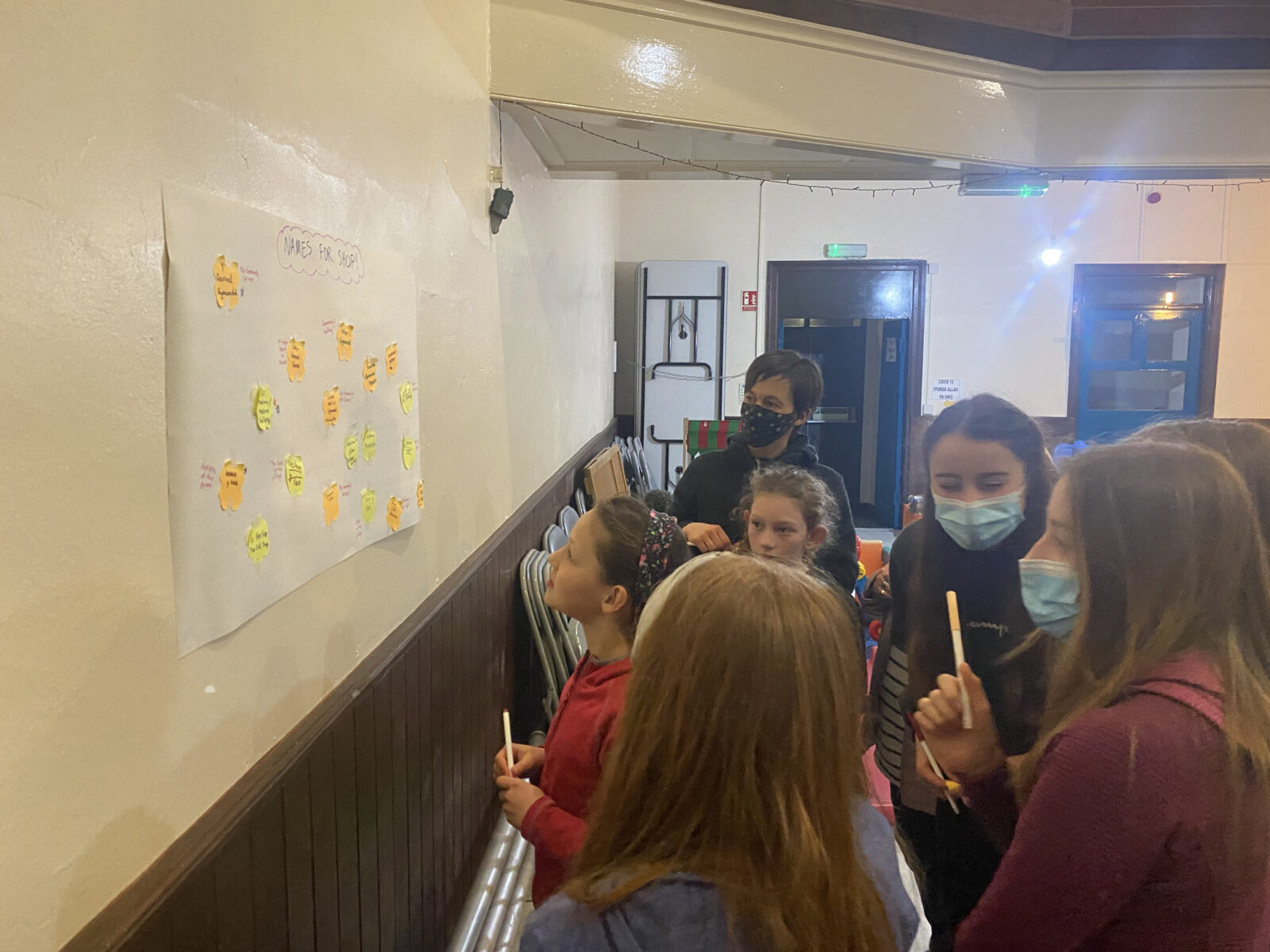 #smoties #smallandremoteplaces