Event


Discover Human Cities during Public Design Festival
---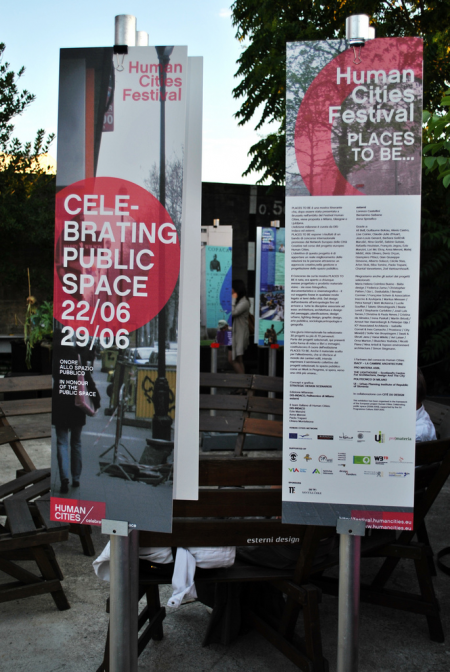 If you are planning to be at the Milan Design Week, you can swing by the PUBLIC CAMPING and visit us!
Human Cities will be exhibiting under the framework of Public Design Festival organized by our Italian partner Esterni. We will showcase a series of activities aimed to celebrate and re-appropriate public space through interdisciplinary collaborations and forums.
It will also be the launch of the open call « Upcycling – Urban Readymade » (Human Cities Festival, Brussels, BE, Spring 2012).
We look forward to seeing you there !
Please visit our website regularly for updates on our call for entries and happenings.
Location
The PUBLIC CAMPING
via Cletto Arrighi 19
20134 – Milano
Dates
From 11th to 17th April
Open 11 :00 to 18 :00
Opening
Wednesday 13th April
(same day of the official opening of Ventura Lambrate).
Highlights

updates
Festival Human Cities: Online video!


updates
The City from the Child's Eye View

Festivals
29 September – 03 October 2010
---