Brussels Istanbul


Lectures, Workshops & Breakout sessions
---
The Human Cities lectures, breakout sessions and workshops organized at the old Galata bridge will bring together pioneering institutions from all over Europe and Turkey as well as international actors who are willing to share ideas and projects connected to the city. All of them have actively developed new methods and approaches to urban design as a kind of promise for a better and more human-oriented environment. Design appears, in its process, as an effective methodology and approach for achieving a participative and "eco-activist" model for improving ever-changing but sustainable city developments. Emerging more and more as a field of creative intervention and collaboration between artists, designers, architects, sociologists, writers and philosophers, urban planners and landscape architects, the 21st century city inspires with its multicultural and multiple facets.
Ven. 01 oct. 2010, 10:00


Lectures
10:30 — Korhan Gümüş (TR)
Facilitating the democratization of Istanbul's urban landscape : It is clear what kind of problems are raised by the old mentality which attempts to give public spaces anonymous designs and functions. A more pluralist and interdisciplinary understanding of public space is key. At a time when the city is being paralysed by a divisive technocratic public mind and oppositional intellectual processes are marginalising the poor, projects should be supported which point how we might rediscover creativity and subjectivity within urban design and planning on the way to rebuilding a more democratic public space.
11:00 — Arhan Kayar (TR)
To Live or Not to Live in a City? With City life comes a dilemma, this has always been the case. People are alienated from natural life by city living. Therefore, we seek change, and restructure, creating projects that are constantly transforming our cities. As the cities become even more crowded as the days pass by, we start to drift further away from ourselves and find oueselves longing for a rural life. Citizens are trying to survive in the cities instead of enjoying their lives. Cities are becoming places where citizens try to live which puts them in a constant dilemma: rural life or city life… Or both!
11:30 — Lise Coirier (BE)
Design as a Major Tool for Developing an ever-changing Public Space : From Brussels to Istanbul, "Human Cities" is about the concept of improving the relationship of people towards urban public space perceived as a common good. It aims at providing awareness and empowerment to people and motivating public authorities to develop an interdisciplinary creative process for a better sustainable living in today's cities.
12:00 — Dirk Seghers (BE)
Regeneration of the City through Creative Interventions : Recyclart exists for ten years now and is the unique combination of an arts centre with an employment scheme. The arts centre presents a wide variety of multidisciplinary events that range from the academic (interaction with universities) to the more popular (social cohesion projects with the inhabitants of the working-class neighbourhood where Recyclart is located). The employment project offers training programmes for the long-term unemployed in the form of workshops (woodwork and metalwork). The programmes last for two years during which the individual gains invaluable experience working on live projects, creating and manufacturing objects on demand for public space, for cultural institutions or for private use. Finally, Recyclart has a restaurant open to the public staffed by unemployed volunteers who also receive training to become qualified kitchen help.
12:30 — Selçuk Avcı and Markus Lehto (TR/GB)
Perspectives on Istanbul's Public Space (24 Hours in the Life of Istiklal Street) : With over 1 million pedestrians per day, Istiklal Street is not only one of the world's busiest streets, but also one of its most dynamic – and perhaps chaotic – public spaces. It has long been a mirror of popular culture and the narrator of the city's rich history and its unique style of urbanisation. Few can deny its compelling legacy and sheer magnetism; but, how well does it actually perform as a public space? We will take a critical look at a day in the life of Istiklal Street, and bring to the surface its personality and characteristics, successes and shortcomings, all with a view to discovering and realizing its potential as an outstanding example of urban public space.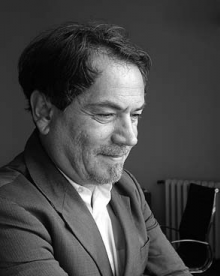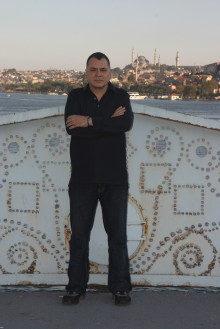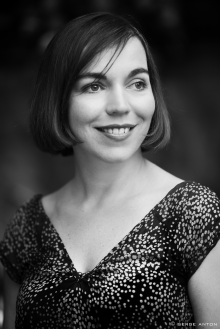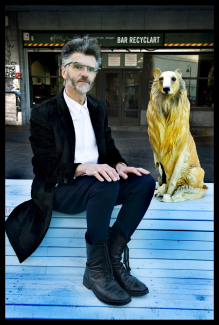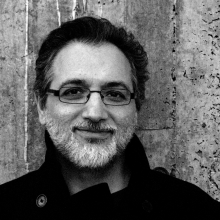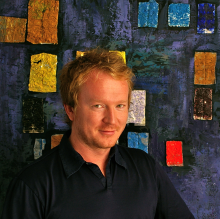 Ven. 01 oct. 2010, 02:30


Breakout Session A: Designing public space
Lucile Soufflet (BE)
Furniture and Projects for Public Space/ The public space is a field of huge interest not only because of its direct accessibility with the public but also due to the social, cultural and simple human confrontation to which it often gives rise. It bears witness to our capacity for dialogue, as well as our political, social, economic and cultural reality. More than in any other context, it seems essential to me to design objects that make sense. Beyond any functional dimension, there is the story behind the object: to whom it is addressed, what it makes one think of, the questions which it raises and the social impact which it can generate.
Matej Nikšič (
SLO

)

The Perceptual Dimensions of Open Urban Public Spaces/ Perception of spaces greatly influences decisions on weather and how users will use these spaces. Perception is conditioned not only by direct stimuli from the outside world but also by other indirect inputs such as observers' cultural backgrounds, previous experiences and other indirect information. In order to achieve well-used public spaces it is important to know users perceptual images of public spaces, namely their constitutive elements and appreciations or un-appreciations of these in the value system of users. The convenient way of obtaining this information is through in-depth interviewing which allows individuals to express their own notion of spaces they live in. A comprehensive database of information can be set up by an appropriate number of interviews and is of great value when decisions have to be taken on how to conceive or redesign a concrete open urban public space to meet the needs of present-day users.
Burcu Dündar (TR)
Urban Information Design. Istanbul's Street, Highway and Door Number Signs/ The street and road name signs and door number signs of Istanbul have been renewed following an original design concept, including the way they are organized and their font. The signs, which are the basic information elements of the city, have been reshaped in accordance with the design concept created by Bülent Erkmen and Aykut Köksal, and been reprogrammed in order to create a holistic system, as commissioned by the Istanbul Metropolitan Municipality. The signs were redefined in order to provide information in a hierarchy that starts with raw data and ends with spatial organization. Location information involves the naming of a certain location within the urban space through a specified code. This information has levels that start from door numbers and go all the way to district names. Spatial organization information, on the other hand, specifies which organization the location belongs to, in other words, its relation to the whole. This work aims at covering both of these layers in the urban information elements. This way, both location and organisation information could be included in these elements. This provided a way to access the organisation information of any given urban location using the urban information elements. In brief, the street and road name signs and door number signs of Istanbul were reworked in order to create an information system
Aysim Turkmen (TR)
Neo-Ottoman Design: Phantasm moves on in İstanbul! How is a part of a city constructed as "historical"? How is "historical city" constructed? Why are these constructions are important and how do they work? Asking these questions, I am looking at the development of Neo-Ottoman design after the 1980's in Istanbul,  evaluating its effects on the city and the citizens.
Serge Kempeneers (BE)
Parckdesign/ Brussels hosts 1 million inhabitants and welcomes 350 000 commuters a day on a territory of 160 km2. About 50% of the territory is still green and 14% is classified Natura 2000. The design of public green spaces is an important part of " Brussels Environnement ", the regional administration of the Environment and Energy. The conception of spaces is a first step towards making these spaces effective, manageable and respected by the users. This conceptual phase goes through many stages involving the inhabitants, but a lot of thought also goes into the ecological management and the development of the biodiversity. The conception of equipment is the second step which encompasses the furniture, the playgrounds, the accessibility for the disabled and underprivileged. Within this framework the competition " Parckdesign " is a perfect opportunity to test original solutions. The city is an inexhaustible laboratory and a space that lends itself to all forms of communication. Some recent projects will be presented.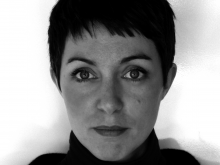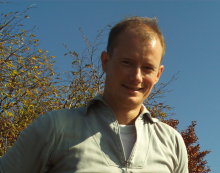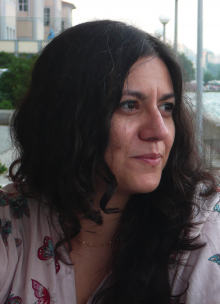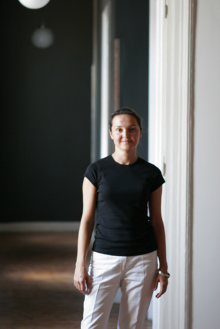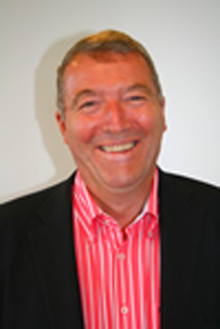 Ven. 01 oct. 2010, 02:30


Breakout Session B: Participating in the Public Space
Giampiero Pitisci (BE)
Social Innovations and Regional Acupuncture towards Sustainability/ This talk will present the hypothesis of a systemic transition process at an urban or regional scale based on a network of interrelated localised projects, in synergy but self-standing and supported by a design-based approach. The working hypothesis stands at the crossroads of different contemporary streams of research and concerns about sustainability: finding efficient approaches to shift mainstream daily practices towards new and more sustainable ways of living; exploring social innovation to inspire alternative sustainable solutions for households; looking for synergies between single sustainable solutions and larger scale systemic changes; focusing an intermediate operating modes, balancing large top-down planning and local bottom-up approaches; and finally combining 'pull' measures attracting users participation to free and spontaneous social change towards sustainability and 'push' measures restricting consumption and the impact on the environment.
Alice Chowdury Holmberg (UK)
Participatory Design & Cultural Bridging/
The societal importance of Public Space : The public space is the urban realm, which is essential for the expression of society and the non-commercial individual action. As such, the public space is the key factor for the individual's participation in society.
Participatory Design : Clear Village addresses this, and also participation in decision making and change processes. We work with the village as the scale in which to design in and have a focus on community participation to define and design a desirable, viable and feasible future. We aim to catalyse systemic change in the direction of sustainable development that empowers the people it touches.
Cultural Bridging : These participatory environments are fruitful for engagement within and between communities. They create a positive space for cultural bridging in the contemporary cultural context. Where the EU is possibly extending towards Turkey, young people are growing up in an aging society and women entrepreneurs and politicians are gaining momentum on a male-dominated scene. Change is the constant factor and the participatory environment lets man meet woman, young meet old and Muslim meet Christian to create their, and our shared future.
Hakan Kiran (TR)
From Tradition to the Future in Architecture; Contemporary Urban Construction. Design Employing the Latest Technologies/ The development of modern and original projects from tradition to the future, within the framework of "concept design and creativity". The interaction of these projects with public spaces based on the effect of their surroundings. Setting new goals. A general evaluation of what makes these projects particularly creative and different.
Anna Spreafico (IT)
esterni, Ideas and Project for Public Space. The Experience of the Public Design Festival/ esterni is a cultural association which develops ideas, projects, interventions, and designs creative solutions for cities and public spaces. The Public Design Festival: the first festival in Italy that celebrates the use of public space, is one of the many interventions.
Ana Grk (
SLO

)

Reinventing Urban Public Spaces/ The ProstoRož association was created in 2004 as a spontaneous answer to our desire to explore and understand open city space. ProstoRož explores, examines and opens new possibilities of public space use in accordance with the needs of its inhabitants and tries to reveal how sometimes minimal means and small interventions are enough to present the city's inhabitants and visitors with pleasant spaces for hanging out, playing or working in the open air. Our interventions are not mere artistic installations in public areas but are also in-depth search tools for new city planning options and their use of space. We believe that in applying the appropriate approach to space planning as well as appropriate contents the amount of various forms of vandalism in public areas can be reduced. As young architects and designers, it is our goal to draw attention to certain areas in the city. With our interventions, we contribute to shaping a well planned and relaxed city with functional urban spaces. We hope our installations will become an inspiration to all who manage or use these spaces.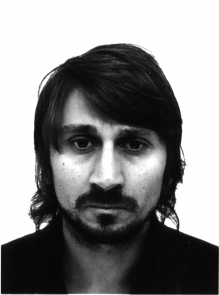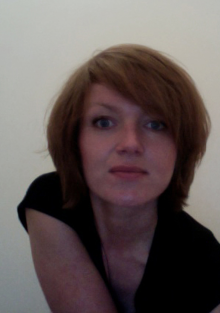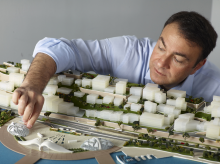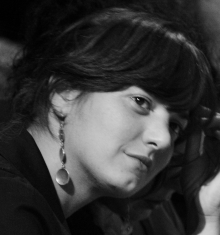 Sam. 02 oct. 2010, 11:00


Morning Session C : The Art, the Sound and the Body Shaping the City
Petra Kempf (DE)
You Are the City – The City is You/ Cities are an everyday invention. They are mirrored and informed by the imprints left as we move through them, imprints left in an intricately overlaid pattern of passages, each with its own reality and place in time. Within this matrix of human rhythms, we simultaneously absorb and decode the urban landscape. By translating fragments of the city into personal urban snapshots, we create new realities of the urban condition—a process by which we produce our individual map of the city. Vital in this process is not only the power of our mental acuity or our senses, but also our subjectivity, representing a hidden and often overlooked force of map making. The act of mapping is therefore never neutral or passive, but rather an active process through which we allow our personal realities and perceptions to emerge. In this process, the mapmaker's imagination is actively celebrated, allowing the map to be the medium to an open ended discourse between the visible and the invisible, the tangible and the intangible.
Harlan Levey (US) & Abner Preis (US)
Contemporary Counter Reformation and Social Cohesion through Storytelling/ During the last ten years, the 'street art phenomenon,' has spread across the world. In every continent we find artists who attach themselves to this somehow abstract movement, and note how the cultural sector, fine arts, and our own neighborhoods are transformed by anonymous citizens inspired by this trend.
Creative Action = Active Creation/ This talk will look at the socio-political conditions that encouraged this movement as well as the public's reception of it, juxtaposing the contemporary situation with the Reformation and introducing Moussism as what will endure after another subversive art movement is made impotent through institutional acceptance and critical accolade. What has street art taught us about public spaces? Where can we go from here?
Trevor Davies (DK)
Performative Spaces / Metropolis Laboratory is a new urban-based themed biennale in Copenhagen. The project was initiated in 2007 and will culminate in 2017 when Denmark will host the Cultural Capital of Europe. The project seeks to establish a meeting ground for practitioners from social sciences, the arts and architecture who work in the city (site specific) and who relate to the city also as subject and context (situation specific). The project can be seen as a series of cultural acupuncture insertions in the city to explore its dynamics and nature and which can also be useful in both the deconstruction and reconstruction of space and place. www.kit.dk
Rafaella Houlstan (BE)
Ephemeral Art Interventions in Brussels' Public Space 1960-2010/ One of the most visible evolutions in public art has been the passage from the form "object" to the form "process", that radically transformed its temporality: from long-lasting, public art has in most cases become ephemeral. Public art in Brussels is not an exception: for the past decades, several ephemeral art interventions have seen the light in its public space, such as performances, happenings, temporary installations, festivals, fairs… Although those ephemeral interventions share the same kind of temporality, they have been decided, developed and supported by various people (artists, public authorities, private actors, associations, inhabitants…), in different contexts (political, spatial and temporal), and according to dissimilar criteria (to transmit a subversive message, to involve local communities and encourage social cohesion, to brand the identity of the city…). This lecture will attempt to trace and understand the evolution of ephemeral art interventions in Brussels' public space, from the early sixties until now.
Alper Turkkan (TR) & Guy de Bièvre (BE)
My Favorite Istanbul Sound/ The city is the accumulation of ancient and modern cultures. The architecture is the visual heritage of the inhabitants of the town whereas the music of the city is its more elusive cousin. The sound of the city is very dynamic. This dynamism travels a long way and is not felt all at once. It includes the ancient ways, old ways and modern ways of life every time something and someone moves. When we change our conception minutely towards this understanding, we begin to hear the soundscape of the city on a more sociological level which brings humans into the equation once again.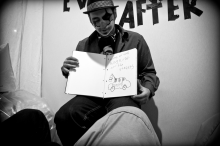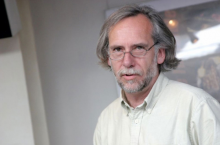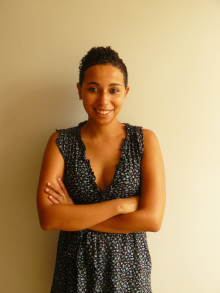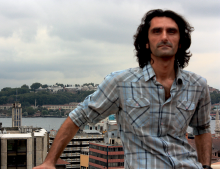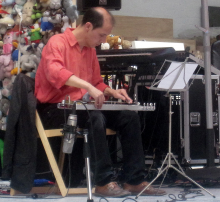 Sam. 02 oct. 2010, 11:00


Morning Session D: Public Space as a Common Good?
Pelin Tan (TR)
Infinitely Demanding: Antagonistic Encounter/ The role of art in Istanbul, a city where the public space and everyday life are continuously negotiated; should be to reveal the different realities, to research possibilities of spaces of counter-culture and to find alternatives towards intense institutionalism. The social texture of Istanbul is consisting of communities/societies that are in transition therefore the artist could play a key role as a mediator among the actors from different public spaces that are infinitely demanding. Istanbul contains several diverse localities thereby it provides potentialities of different types of distributions, disseminations for art projects in public space. I think, any kind of art project in public space has to take the risk of to create an antagonistic encounter. Referring to Chantal Mouffe, a public space is a place of antagonism, conflict. It is multiple and over layered. Pushing beyond the limits of a rational society that has been regulated and filled up with normative and symbolic meanings is one of the tasks of art in urban space. Art in public space, should ask for an infinite demand: for the common imagination of singularities, for a coming community.
Luisa Collina (IT)
Welcoming Cities/ The presentation focuses on the concept of a "welcoming city", considered as a city able to attract international tourists and to facilitate their integration inside the local context, promoting the sharing of experiences and of spaces between inhabitants and visitors. This idea of collaboration between hosts and guests that takes place inside the public spaces of the welcoming cities is here defined as hospitality. Moreover, the main focus of the speech looks at hospitality in relation to the issue of accommodation. It presents new models for hosting visitors, disarticulated in small scale units, diffused and integrated inside the physical as well as social territory. Designing, promoting and increasing this kind of hospitality, in this context, is considered as an important way of preserving the vitality of contemporary cities and supporting the valorisation of their public spaces. Finally, the winners of the international competition "Milano Design Camping" promoted by the Municipality of Milan together with Triennale Milano and Politecnico di Milano, will be announced.
Harun Ekinoğlu (TR)
Istanbul, the Center of Change: Examining the Old and the New within the Context of Design/ Istanbul needs to redesign its spatial infrastructure in a way that will make it competitive on a global scale. OECD reports stress the need for adressing the change and development of this megapolis, which spreads over two continents, by turning it into positive opportunities. They also stress the necessity of using scientific and holistic methods in dealing with the city's spatial infrastructure, in line with its objective of becoming a regional and global center of attraction. As one of the fastest changing and evolving metropolises of the world, Istanbul's spatial and social organization is directly affected by the reflections of this change. Istanbul is going through an intensive period where the structured parts of the city are being re-imagined within the laws of urban renovation and transformation, and solutions are being developed. Basically, this restructuring involves the renovation and transformation of urban spaces and textures. The Directorate of Urban Design, Historic and Environmental Preservation and Projects, which is part of the Istanbul Metropolitan Municipality Department of Studies and Projects, work on developing and re-designing the city's urban spatial infrastructure. These divisions start projects where public space design is re-imagined and questioned on various scales, based on historical, spatial and ecological data. These projects are put into practice and everything is done so that Istanbul receives the global recognition it deserves. Beside its strong historic texture, Istanbul is also a center of global investment which consitutes a change of dramatic proportions. This provides the city with the potential of turning change into a great opportunity by restructuring where the old meets the new, while keeping design top-of-mind.
Anna Meroni (IT)
Social Innovation, Collaborative Networks and Public Space/ Assuming design for social innovation to be a set of promising ways of engaging people and communities in strengthening themselves to produce a result, we assume that there is great potential in a social innovation led approach for the design of public space. What motivates the group of social innovators to take action over public space and how design can support them are the topic of this reflection, that will end with a discussion of a possible pragmatic strategy to create design contexts and tools to support similar phenomena. This perspective implies that the power of the social fabric has an effect on the condition and development of a physical public space, instead of the other way round. This action of (re)shaping the public space underlines its value as a common good, meaning something that all the members of a community can make use of. It is defined as an inseparable unity of social and spatial elements.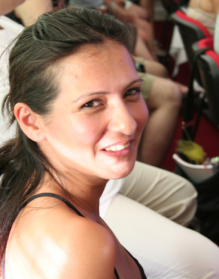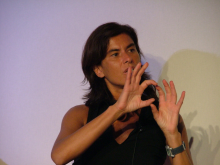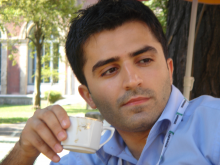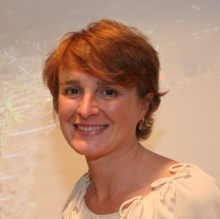 Sam. 02 oct. 2010, 04:30


Workshops
Thierry Brunfaut (BE, Base Design)
"Art Town in the City" – urban and museum signage/ In the centre of Brussels, there's a neighbourhood called Mont des Arts (literally «The Art Mount») which is home to some of the European capital's most historic and renowned cultural institutions. The Magritte Museum, the Royal museum of Fine Arts and Modern Art, Bozar (Centre for Fine Arts), the Musical Instruments Museum (MIM) and the Film Museum to name just a few, are all located in the vicinity. In 2010, for the f irst time, these institutions joined forces with the city of Brussels to build a brand new identity for the neighbourhood, and more specif ically for the Mont des Arts. Base were chosen to conceptualise and design this wonderful ambitious project. But how do you unite 15 institutions under one f lag? How do you make it workable? How do you make the Mont des Arts an enjoyable cultural destination for the citizens of Brussels and Belgium, and for all the foreign visitors? … The Art town in the city was born!
Dreams on Wheels & Etikstudio
The bicycle can be regarded as a Trojan Horse for Sustainability. In other words, it can insidiously inf iltrate people's subconscious ambition to live sustainably. When we adopt bicycle culture, we instantaneously become aware of our pace and surroundings. This impacts not only transportation and lifestyle, but also the urban design of the city, its sustainability and general quality of life.
Dreams on Wheels is an alternative advocacy platform that addresses this in terms of a constructive and open debate about the possible changes cities can undergo when having a cyclo-centric urban design strategy. We have travelled through 15 countries leaving a trail of civic acts entailing a certain amount of lobbying, whether aggressive or subtle. At Etikstudio, we believe that exhibits and connected activity formats can make change desirable and feasible through the informal meeting and debate between off icials, enthusiasts and the general public.
Creating Your Own Garden
'Create your own garden' is a workshop that is planned to be an extension of Mobile Gardens project in Human Cities Brusssels – Istanbul 'Places to be' exhibition. This workshop is organized by Gürsan Ergil and focused to bring attention to the shortage of a green space in Istanbul as well as generating alternative solutions to expand green areas. It is common knowledge that the average active green space per head in Istanbul is one (1) squaremeter. So we will ask each participant to design their own one (1) squaremeter. Two sample 'one squaremeter' parks, 'swinging park' and 'Bench park' that is designed and produced by Gürsan Ergil, will be exhibited in IDW locations. All projects from this workshop will be published in a booklet at the end of this event.
---
---
---
Actuellement

updates
Festival Human Cities: Online video!


updates
The City from the Child's Eye View

Festivals
29 septembre – 03 octobre 2010
---