Brussels Istanbul


iKEDI performance
---
The iKEDI project, running under the slogan "We are all Istanbulites", is a creation of South African puppet creator Roger Titley and Austrian theater director Airan Berg. Titley and Berg have recently collaborated on other outdoor spectacles, including the 2009 Linz Cultural Capital celebration, and the opening and closing ceremonies of this summer's FIFA World Cup. The public are invited to attend large-scale puppetry workshops which will be held in public spaces throughout the city, in parallel to this year's iDANS (Istanbul International Dance and Performance Festival), the theme of which is 'Cosmopolitanism'.
iKEDI invites young and old to share a fun learning experience with their fellow Istanbulites – animal and human alike. Fundamental to the project is sharing the joy of creativity with people of various cultures and backgrounds. Beyond participation and learning, iKEDI hopes to encourage the harmony of humans with their environment, and respect for the rights of other living beings.
iKEDI is produced by the Bimeras Foundation with assistance of NGO's, local authorities and educational institutions.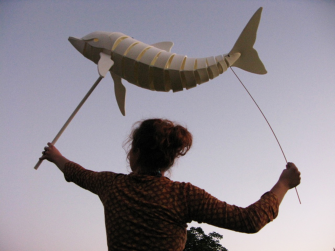 ---
---
---
Actuellement

updates
Festival Human Cities: Online video!


updates
The City from the Child's Eye View

Festivals
29 septembre – 03 octobre 2010
---